Why We're Different
What makes Boomerang® Different?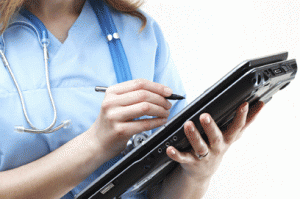 Boomerang® is a transformational scheduling tool that uses cloud technology to operationalize facility schedules online.
Unlike legacy products, developed as "in house" applications, Boomerang was designed specifically for use on the internet. Boomerang treats each shift as an interactive mini schedule, rather than an electronic "spreadsheet." This allows for updated functionality such as a mobile app for smartphones, text messaging and instant access to real time information.
In Boomerang, each carefully crafted shift comes together to create the overall integrated and accurate schedule. Staff and managers have mirror image data with no possibility of miscommunication.
Boomerang was designed to be highly granular, allowing for maximum flexibility and can be edited to meet your facilities fluctuating needs. Each department can customize schedule rules to its own unique needs. Staff have access to their schedules, open shifts, education classes and time off requests 24/7/365 from any access to the Internet or smartphone.
How much does it cost?
You will not find a less expensive more robust system anywhere. There are no start up costs, no costly upgrades, no software to purchase and no need to request Capital dollars. We intentionally priced the system so managers could easily incorporate the cost into their monthly operating budget. Pricing ranges between  $3.00-$5.00 per user, per month. Volume discounts and additional incentives may apply. Generally we work within any  reasonable budgetary obligations in order to achieve the best value proposition in the market.
How do I get started?
There are  no upfront costs. A simple subscription agreement gives you immediate access. There are no start up fees, no enhancement or update charges.  Boomerang® can be set up and fully functional within one week.
How long does it take to train staff?
This depends on the comfort level of your staff with the internet. We have some staff that require no training and other staff that require about an hour. Average training sessions are scheduled for 30 minutes with early adopters leaving early. If  you can bank on line, you can use Boomerang®!
How do I get more Information?
We would be happy to answer any questions or set you up with a free on line demonstration.